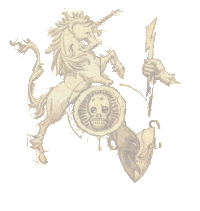 he religious beliefs held by the people of the empire are numerous, and few people can claim to know them all. There are some deities who are worshipped by people from all walks of life, as well as those followed by members of the various breeds, and others who are served only by members of secret sects unknown to their neighbours or even outlawed by the Emperor himself. Gathering information about these faiths and their gods is unsurprisingly a difficult task which has taken me many years and is still a work in progress. Here is what information Ive gathered, and I hope that it proves helpful in navigating and understanding our webs of divine intrigue.


all content copyright Winterdale Entertainment ©2001, reuse of original or
modified content without permission is strictly prohibited.