lackfire is a fantasy world, an alternate reality set apart from our own. It is a text-based, multiplayer interactive adventure game through which people from this world can escape the pressures of reality and live out their wildest fantasies. Blackfire offers all the amenities of the Earth you always wished for, a place where the sword and magic rule, a place of good and evil, of valiant deeds and dark sorceries.
In order to begin your adventures in the world of Blackfire, you need to connect to the game via telnet. This can be accomplished through use of a telnet application, a MUD client, or unix/linux telnet. For starters you may want to try one of the following:
telnet blackfire.online:4000
Click on the telnet link above. If you have a telnet application installed on your system, your browser will open a telnet window to the game. If you do not have a telnet application installed, you will need to either install a telnet client or a mud client. Be sure to pick a application that supports ANSI-color, since this is very important to play the game properly.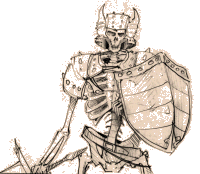 America Online users: If you do not already have a telnet client set up for use with America Online, go to keyword: net software. From there, click on 'Net Clients', and select one of the telnet clients (CRT is a good one to use). Download the program, and install it, then use it according to the directions on this page for Windows telnet clients. Note: Depending on which version of America Online you are using, you will either need the 16 bit or 32 bit version of the telnet client you select, if both are available. You can check by going to the 'Help' and 'About' menu items in the America Online software. If it says 'America Online for Windows' then you are using the 16 bit version. If it says 'America Online for Windows 95' then you are using the 32 bit version.
You may telnet into Blackfire from any unix system using the following commands. (These addresses can be used from CRT, or any Windows telnet or MUD client, as well).
telnet blackfire.online 4000
or
telnet 37.48.73.70 4000
We however highly suggest that you use a Mud Client to play Blackfire. The windows telnet.exe is not meant to play games with and it will not even support color. The unix version of telnet depends on the terminal settings to display color, so if you do not get any color in unix then try and switch to rxvt, eterm or xterm-color, then run telnet from within these applications.


all content copyright Winterdale Entertainment ©2001, reuse of original or
modified content without permission is strictly prohibited.